When customers need to find any information about any product or service, their first action is to search on the internet. This is the time when website becomes the first place to win the trust of your potential customers.
Website – the second office for every business
They can show your business full profile, all product and service details to increase reliability. Moreover, a website that has an impressive design can make a memorable impression on customers.
Website is a platform to communicate with customers
One of the special advantages of having a website is that it allows two-way interaction between customer and business without depending on any third party.
You can create surveys on your website to know your customers better or collect reviews for your product, in order to improve business quality and service to best meet the needs of customers.
Designing your website is a way to show the thoroughness, detail and professionalism of your business.
What does the service offer?
Landing page

Corporate website
E-commerce website
Our philosophy balances simplicity and honesty so that the designs may continue to grow in today's ever-changing world.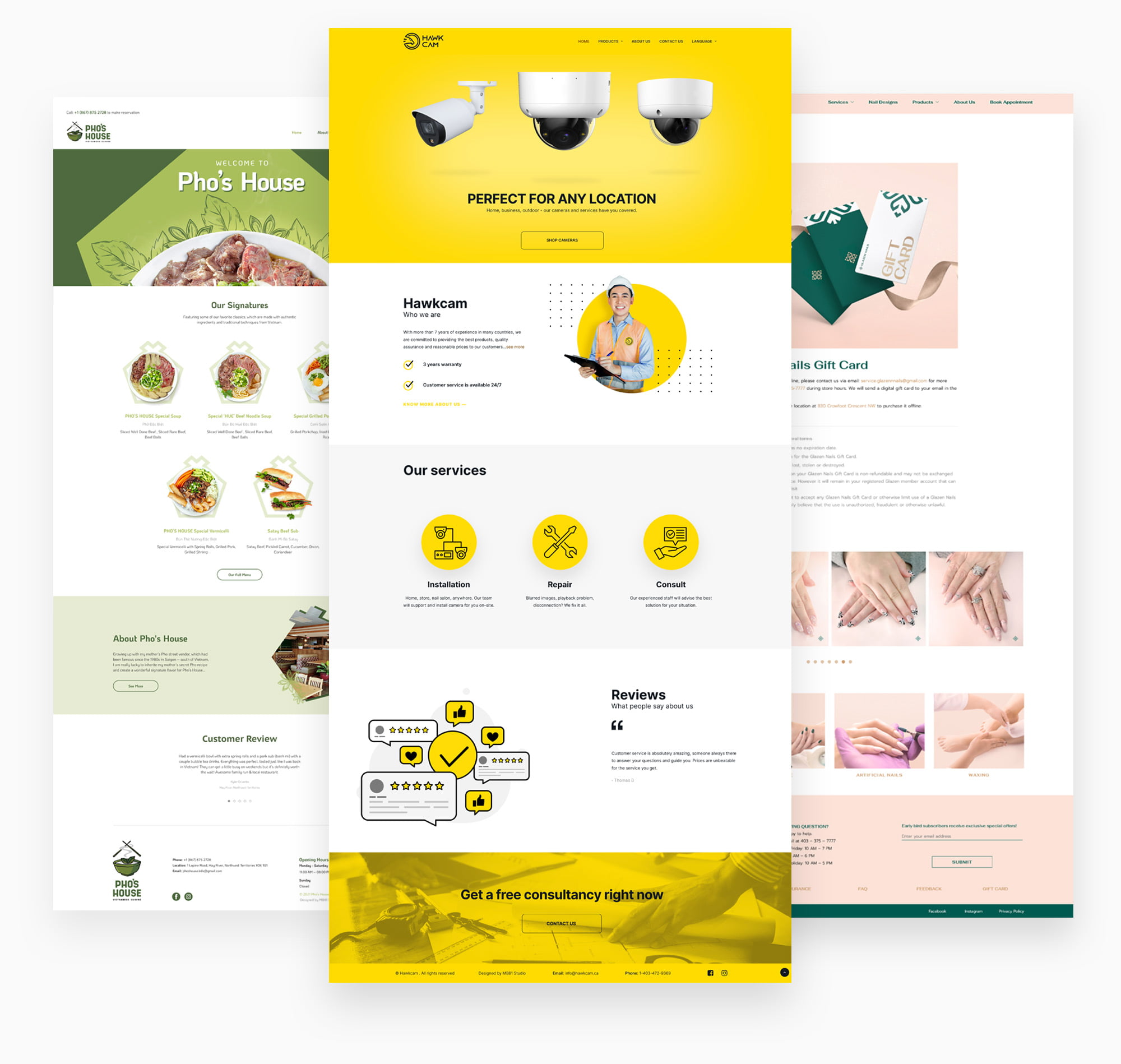 Landing Page
Microsite, E-profile, Sales page
---
Services provide:
Edit website content

Edit images for website

Design new web layout

Build website structure

UX/UI design
Front-end, back-end
Responsive (Desktop, Mobile)

Admin page (WordPress)

Manage customer/order database

Notification emails when client orders/ subscribes
Corporate website
For businesses
---
Services provide:
Edit website content

Edit images for website

Design new web layout

Sitemap (5 pages)

Bilingual website (English – Vietnamese)

UX/UI design
Front-end, back-end
Responsive (Desktop, Mobile)

Admin page (WordPress)

Newsletter
E-commerce website
Online store
---
Services provide:
Edit website content

Edit images for website

Design new web layout

Sitemap (5 pages)

UX/UI design

Front-end, back-end
Responsive (Desktop, Mobile)

Add to cart

Check out

Sign up / sign in

Admin page (WordPress)

Manage customer/order database

Newsletter